Inexpensive alternative than all stainless
The communities budgets are more and more difficult. For that reason, our subsidiary BC INOXEO developed in 2017 a new process, INOXINOV', that combine  a bottom with army PVC membrane and 4 vertical stainless steel walls for the swimming pool.
The interest is around three main areas :
A smaller initial investment (-8% to -15 %)
A PVC color membrane replaceable after 10 years
Possible evolution of the swimming pool to a structure all stainless
This solution can be used for a renovation or for a new construction and for all pool : sports pool, diving pool, pleasure pool or balneotherapy pool, padding pool…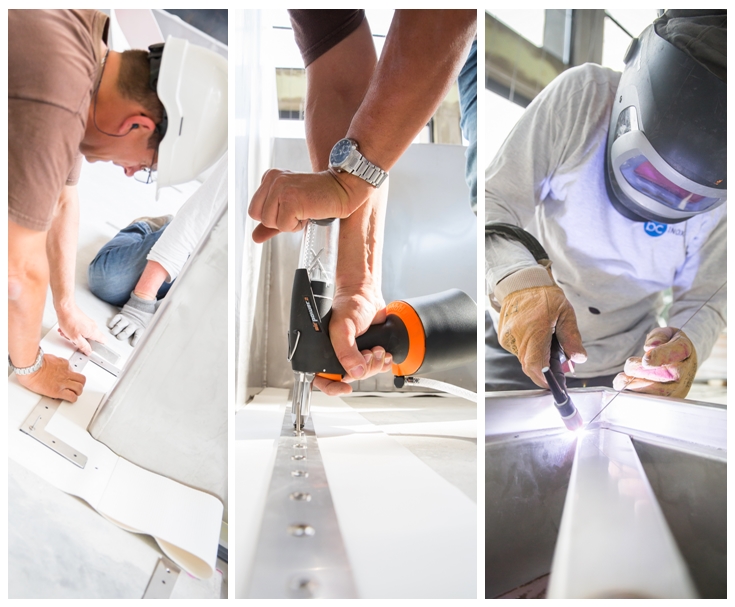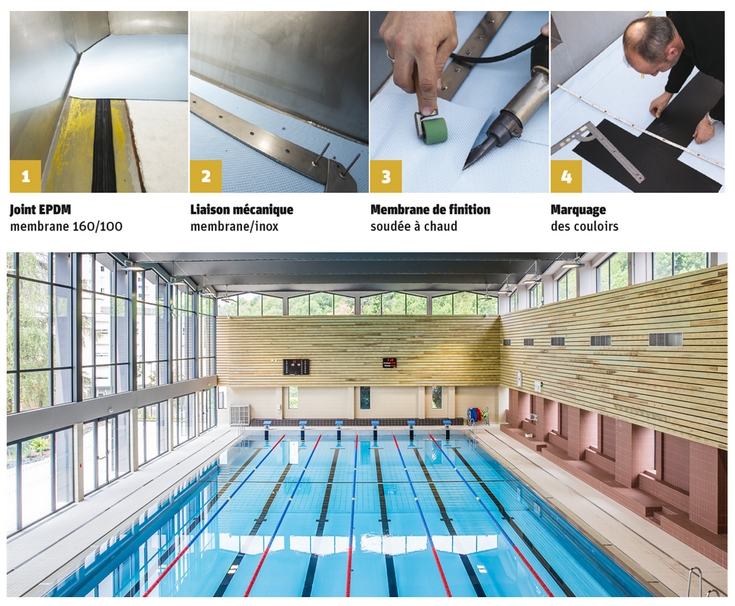 A patented and innovative technology
The walls are made of stainless steel 316L,  machined, creased, curved and welded together. The bottom of the pool is assured by a concrete slab covered by a PVC armed membrane thermally bonded. This patented technic allows to keep moisture in the pool.
The benefits :
A guaranteed water-resistance between 10 and 15 years
The hydraulic components and animated parts are in 100% stainless steel 316L
3 solutions for constructing
6 different colors for the membrane
Our reputable partner SIKA
INOXINOV' previously won an innovation award in 2017 during the conference "Piscines de Demain".