The Baudin Chateauneuf group is a solid and essential player in construction and civil engineering, and has preserved the spirit of an independent family group driven by the passion and responsiveness of its 1,400 employees who work daily in France and abroad. It now operates in some thirty trades in metal and mechanical construction, civil engineering and building.
The group expands its capabilities, diversifies and constantly innovates to renovate our precious historical heritage and to build tomorrow's urban landscape. The combination of our expertise, substantial industrial production, transport, assembly and maintenance resources enables us to meet the most varied needs for all types of projects at any scale.
1400 EMPLOYEES
22 COMPANY SITES
30 CONSTRUCTION & CIVIL ENGINEERING TRADES
TURNOVER OF 300 MILLION EUROS
1000 CONSTRUCTION SITES PER YEAR
We listen to our customers' needs and work to ensure they are fully satisfied, both in the quality of our work and by being within deadlines and budgets. The range of our construction and civil engineering trades and skills means we can :
Respond to projects of any scale, from the simplest to the most complex
Propose innovative solutions, while always optimising costs
Ensure the highest quality by controlling the entire execution chain
As a reliable and responsive partner, we are always exacting and sustain the passion of our many trades.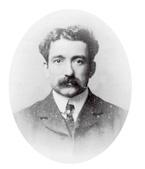 Georges Imbault
100 YEARS OF HISTORY  IN CHÂTEAUNEUF SUR LOIRE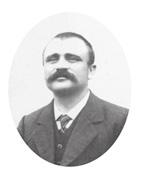 Basile Baudin
---
It all began on the benches of the Châteauneuf-sur-Loire school in the French Loiret region, where Basile Baudin and Georges Camille Imbault met. The 2 men began their careers at the same time in the factory manufacturing and assembling prefabricated metal components, founded by Ferdinand Arnodin, the great specialist in cable-stayed bridges who invented transporter bridges.
1919 The shared passion of metal, large architectural constructions and technological challenges led the ingenious entrepreneur Baudin and the entrepreneurial engineer Imbault to found the company 'B. Baudin et Compagnie', a metal construction company, on 19 March. After the production of electricity pylons and farm sheds, the company moved quickly to constructing of metal bridges and took an active role in rebuilding French bridges after the damage caused during the Second World War.
1954 BAUDIN CHATEAUNEUF extended its metalwork expertise to activities producing structural steel building frames, marking the beginning of the active diversification policy that it still pursues today..
1962 A Civil Engineering department and a Drawing Office were created to construct reinforced and pre-stressed concrete bridges, as well as a Mechanical Engineering department that acquired numerous patents for innovation. At the same time, at the end of the 1960s, the company strengthened its mechanical potential.
1970 The General Contractor department was created to offer 'turnkey' services… the swimming pool business would follow.
1990 BAUDIN broadened its skills by developing other trades within the group: building cladding, transporting exceptional loads, stage machinery, civil engineering and building renovation..
Since the 2000s  BAUDIN CHATEAUNEUF developed its activities and became a group by acquiring new subsidiaries and creating offices throughout France. Over the decades, the group has become a recognised worldwide player in construction and civil engineering for its excellent services at the highest technological level..
2019  BAUDIN CHATEAUNEUF is proud to celebrate its 100th anniversary !
PRESENCE THROUGHOUT THE COUNTRY
The BAUDIN CHATEAUNEUF group operates throughout France through its network of 22 company sites. This sound base throughout France means we can be responsive, keep as near the field as possible and develop a lasting relationship of trust close to our customers.
Nos agences et filiales
---

Siège social / Tout projet
60, rue de la Brosse
CS 30019
45110 CHÂTEAUNEUF SUR LOIRE
Tél. : 02 38 46 38 46

Soudure chantier
60, rue de la Brosse
CS 30019
45110 CHÂTEAUNEUF SUR LOIRE
Tél. : 02 38 46 39 80

Transports exceptionnels
60, rue de la Brosse
CS 30019
45110 CHÂTEAUNEUF SUR LOIRE
Tél. : 02 38 58 91 50

Equipements d'ouvrages d'art
60 rue de la Brosse
CS 30019
45110 CHÂTEAUNEUF SUR LOIRE
Tél. : 02 38 46 38 46
Our commitments
Our constant search for the highest quality means that Baudin Chateauneuf has always been able to deliver well-executed structures within specified deadlines and with controlled costs. To achieve the best possible quality, we undertake to :
Optimiser our skills, pass them on and organise them technically and functionally as well as possible
Apply the same high standards and end-to-end thoroughness to the execution chain for our construction sites, both in-house and with our partners
Guarantee our professional approach through certification bodies specific to each of our trades
Because men and women are our greatest asset, we give special attention to their health and safety. We therefore undertake to :
Ensure everyone works under optimum hygiene and health conditions
Assess the risks and establish procedures to ensure each person's safety
Communicate about shared vigilance
Pursue our goal of Zero Accidents
Through a dynamic HR policy geared towards everyone's fulfilment :
Recruit and encourage the integration of young people
Offer varied and stimulating career paths
Develop skills by passing on expertise and training
We strive to respect the principle of equal opportunities. Baudin Chateauneuf obtained a score of 81/100 in the calculation of the Gender Equality Index. We are committed to making further progress in this direction.
We are committed to :
Setting an example in energy efficiency
Restricting our ecological footprint and controling the pollution generated by our activities
Constructing more eco-friendly structures and making our construction sites "eco-sites"
Favouring manufacture in our own workshops, environments with controlled environmental impact
Managing and recycling our waste
Reducing CO2 emissions as far as possible by optimising our transport and favouring local supplies of goods and services
RESPONSIBLE ECONOMY
Our commitments for a rich and collaborative societal policy :
Drive economic development and supporting local and national employment
Promote solidarity by forming collaborations and partnerships with local associations
Champion the regions while preserving, sharing and promoting local, cultural or natural heritage